Do you want to play the song of your heart on the piano?
I can help you with it even if you are a completely beginner or quite advanced already.

I studied classical piano for 11 years. Later on I studied pop and jazz piano styles and how to accompany myself while singing my own songs.

Now with 7 years of teaching experience in my studio, in a student's home, at school locations or any other suitable location, I am ready to focus all my attention and experience on your goals .
See my students playing here:
Small Groups and Ensembles
Would you like to practice playing together with your friends and making melodies together? I am ready to coach and accompany you.
Periodically I organize concerts where my students can show what they have learned and gain experience performing in front of others. It most often is planned at the end of the school year, before the summer break.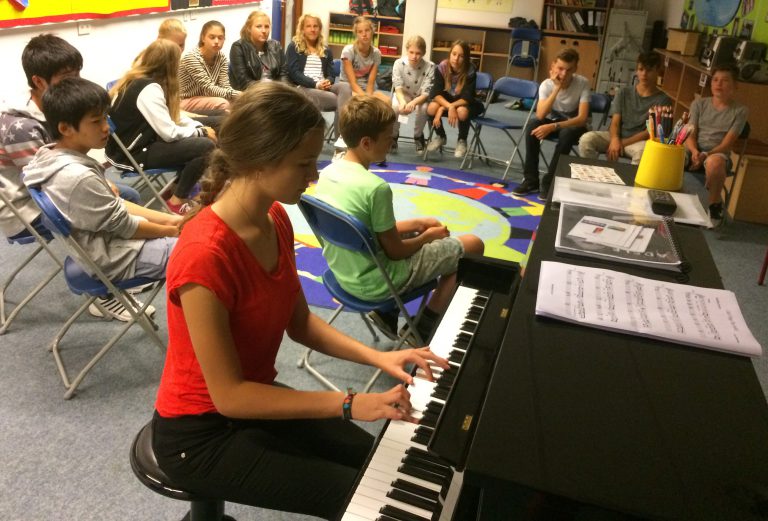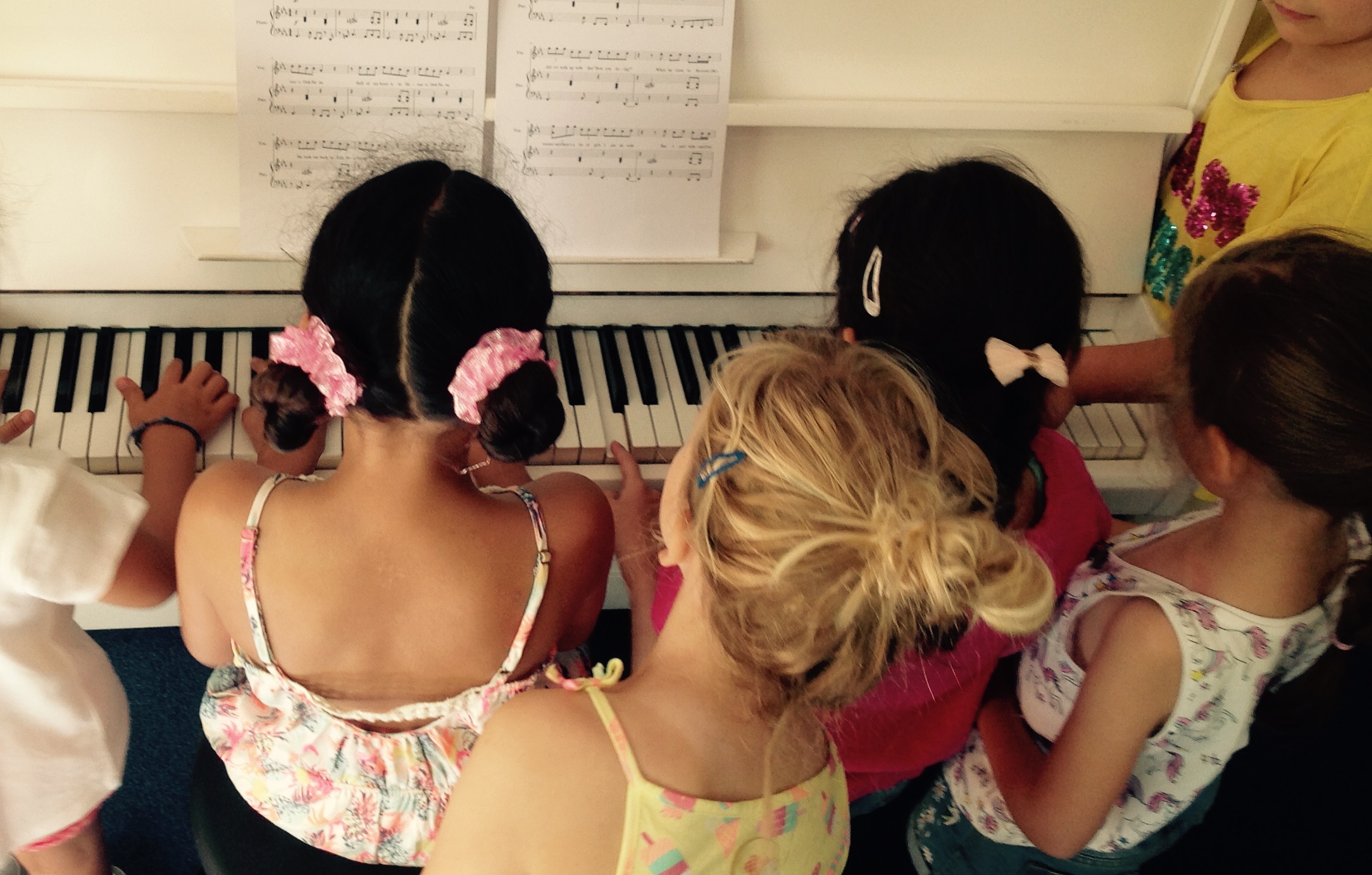 Veronika is a good and kind teacher who knows what to teach individually. Because of her experience music-wise  she takes care of listening to what you want to learn and makes sure of bringing this into the teaching material. This makes sure the teaching material will speak to your heart and in that way you will learn faster.

              Laura, 32 years old woman 
Veronika is an excellent piano teacher who is very patient with her students. I started my lessons as an adult with no knowledge of music and thanks to the coaching I have received from Veronika, my love for music has further enhanced. She is a very experienced teacher and customizes her approach and lessons to suit the needs of her students; so that they have a great learning experience which is both educational and fun!

     Ferhana, 50 years old woman
The piano-lessons of my children were my motivation to start playing myself. I started as a complete beginner without any knowledge of music at all. With the help of Veronika, I managed to learn the basics of music theory and piano practise in a personalised way. She is a good motivator and keeps me challenged with a variety of music pieces, both classical and modern.

         Katleen, 43 years old woman
DEN HAAG | VOORBURG | LEIDSCHENDAM | LEIDSCHENVEEN | NOOTDORP | RIJSWIJK
MUSIC TEACHING | PIANO LESSONS | SIGNING LESSONS | SONGWRITING LESSONS | WORSHIP
MUZIEK LESSEN | PIANO LESSEN | ZANG LESSEN | SONGWRITING LESSEN | WORSHIP MUZIEK